Apple Watch 7 Release Date, Price, New Design, & Features
If you are looking for a stylish flat-edge design smartwatch with long battery life, you may want to consider the new Apple Watch Series 7. On Tuesday, you could see the Apple Watch 7 alongside the iPhone 13 at the tech giants on September 14 Tuesday. According to the news, Apple will start mass production in mid of September. However, it will take a while for units from the factory to be distributed to Apple Watch Series 7 stores, so shipments are expected to start at the end of September.
As a follow-up to the Apple Series 6, the Apple Watch 7 will come with a handful of advanced features. In addition, you may see new advanced features that will enhance its display, battery life, and health sensor. This article keeps updated on the upcoming Apple Watch Series 7, so keep in tuck to upgrade your knowledge for the latest news.
Apple Watch Series 7 Release Date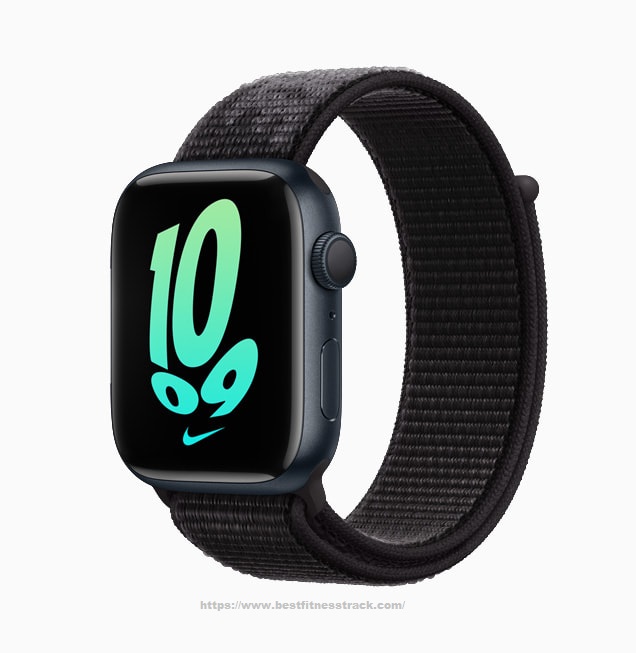 It's been six years since Apple Watch hit the market with significant changes. It comes with larger displays, more powerful health sensors, and advanced software. The upcoming Apple Watch Series 7 have more production processes due to its dramatic design change. According to Bloomberg's Mark Gurman says, it will be available in limited quantities at the start.
Apple Watch Series 7's Price
Apple Watch Series 6 starts at $399/£379, going up for more cellular connectivity. We are expecting the same ballpark for Series 7.
Traditionally, $399 is the entry-level price for its flagship, this price goes up to $429 for the 44mm height.
It's safe to assume, Apple Watch Series 7 will cost similar to what the Series 6 costed. Apple has stuck to its pricing strategy for the last few generations. The Series 6 Apple Watch was launched at a starting price of $399, and we're expecting the same price for the Apple Watch 7. Apple Watch Series 7 is expected to be slightly larger at 41mm and 45mm.
Apple Watch 7 Color
The new Apple Watch could also be a little larger than its predecessor, it comes in 41mm and 45mm case sizes. The upcoming Apple Watch uses different brands according to Weinbach he expects that fit older smartwatch models.
Apple Watch 7 includes a new sage green color. Apple Watch Series 6 comes in silver, gray, gold, blue, and red colors, same as the Apple Watch 7 includes red, blue, black, and silver, in addition to sage green colors.
Apple Watch 7 Design
Apple's smartwatch design hasn't changed in several years. While the curved squire is pretty iconic, its customers are excited about redesign rumors of the Apple Watch 7. However, its display will likely stay the same as it has been for the past few generations.
Apple Watch 7 flatter display and slightly larger screens enhance its utility. In addition, its large display helps its users to push the screen further to the edges of the watch face.
The New Apple watch's square design makes the watch look pretty different from the current-gen Apple Watches. Apple Watch 7 giving users a larger surface area to view the other elements on the watch while retaining a similar footprint as its predecessors.
Future Apple Watch Rumors
Apple watches series seven is expecting to offer multiple new health features for its users. These health features include in;
Blood-pressure monitoring
Thermometer for fertility and sleep tracking
Sleep apnea detection
Diabetes detection
Blood Glucose Monitoring
There's been a bit of a growing trend that wearable makers are seeking to offer the ability to measure blood pressure from the wrist. Apple is rumored to have a team of biomedical engineers working on a method for non-invasively monitoring blood glucose nonlevel using optical sensors. These features would not require puncturing the skin and make diabetes management much easier for the apple watch.
There have been rumors that Apple will add blood glucose monitoring capabilities to the Apple Watch Series 7 using a non-invasive optical heather sensor.
Blood Pressure Measurements
Apple supplier Rockley Photonics allows multiple health devices to monitor biomarkers like;
Core body temperature
Blood pressure
Body hydration
Alcohol
Lactate
Glucose trends
This technology eventually makes its way; some rumors suggest we will see blood pressure monitoring in the apple watch series shortly.
A wrist-worn blood pressure monitor detects when blood pressure and hypertension.
Temperature Sensor
Apple company is considering adding a body temperature sensor to the Apple Watch 2023. Its temperature measuring function would be helpful for fertility tracking, keeping track of sleep, and detecting fever.
Sleep Apnea Detection
Apple aims to use the existing blood oxygen sensor to detect sleep, but there are various issues with frequent readings without significantly impacting battery life.
Rugged Apple Watch
Apple is working on a version of the Apple Watch with a rugged casing aimed at athletes and hikers. It will have the same featured as a standard Apple Watch but with improved impact resistance and protection.
Haptic Buttons
The future version of the Apple Watch doesn't physically click; it will provide haptic feedback to its users when the buttons are touched. Apple introduced haptic feedback, in the future, it may away with buttons with the device adopting support for touch.
Apple Watch Series 7 Faces and Software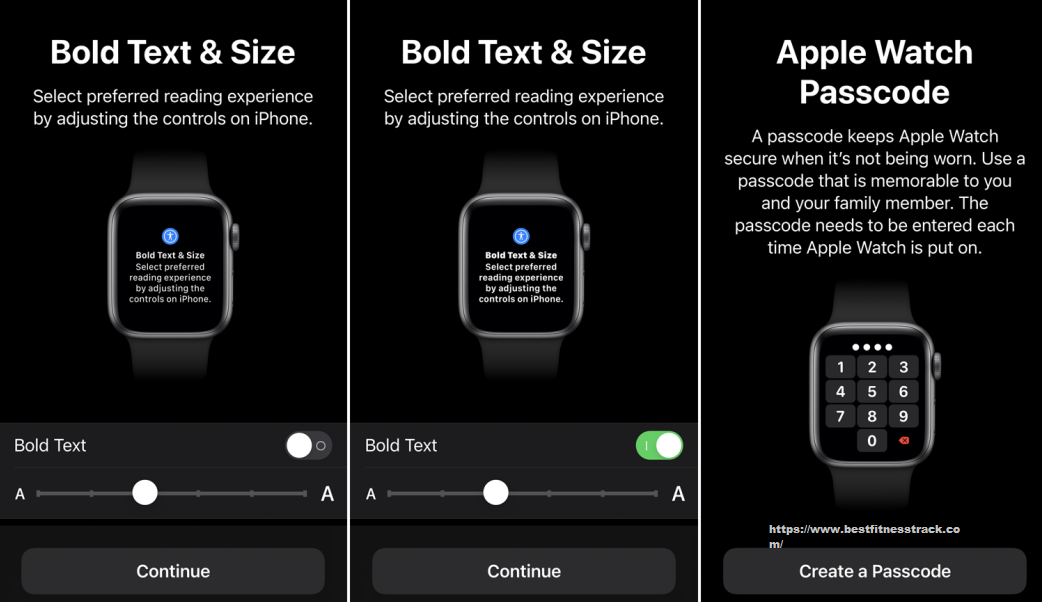 The Apple Watch Series 7 exclusive watch faces are designed to take advantage of the larger displays with multiple other benefits such as;
A Modular Max watch face will offer digital time alongside temperature. Its more considerable difficulties will be on top of each other below. It's similar to Infographics Modular can show more than one significant complication.
Its Continuum face will shift based on the flow of time and the current hour
A new world time watch face will allow users to see 24 time zones.
Its external dial will display the time zones, while an inner dial will display the time in each location. New Nike watches face with numbers that change a person's motion.
Apple Watch Series 7, also plans to introduce "time to run" and "Audio Meditations" features for its regular users.
Apple Watch Series 7 Battery Life
The current Apple Watch comes with a long battery life of up to 18 hours. But according to tech tipster, Apple Watch 7 will have around a 20% longer battery life than the second-generation Apple Watch. Naturally, its users would very much appreciate its improved battery life. Longer battery life will surely be a focus for the Series 7 users.
Conclusion
Apple has sought to improve the hands-free experience with its new advanced features of the Apple series 7. Lastly, the Apple Watch Series 7 is expected to come with watch 8 on board. From design to specifications, Apple Watch Series 7 will be a great upgrade over its predecessor. But when it comes to pricing, we are hardly going to see any difference. Apple users are expecting for launching the next series at almost a similar price to its predecessors.
We hope, this blog post will resolve all your queries about Apple Watch 7 release date, price, new design, and features. We would love to hear your opinion regarding the best smartwatches 2023 or perhaps an experience you've had. Let us know below in the comments.