Best Apple Watch Apps 2023- How to use apple watches apps
In the last decay of 19 century, we have only a few companies in the segment of a watch like; Seiko, Casio, and IBM, etc.  At the beginning of the 21st-century, Best Apple Watch comes into the market with very limited technologies and specifications. After the arrival of smartwatches, at the start of the 21st-century, Apple introduced its very first apple watch after three years passing of Steve Jobs.
Apple's original model was marketed in 2015 with its own operating system. Apple manufacturer stands out at the top in the market of smartwatches due to its unmeetable standers and technical specifications from its competitors in the smartwatch market. Apple Watch's sleek and elegant design with advanced technology makes it a stander of its users. Its unique operating system builds its glory in other smartwatches.
The Apple Watch benefits are based on its selection of apps, which maximize its benefits beyond the standard smartwatches. Now Apple has made it convenient for its users to open the on-watch App Store. In this article, we recommend the best apple apps, watches and a detailed description of apple watches benefits and their technical specification to get inspiration from it.
How to install Apple Watch apps?
To install new apps using your Apple Watch, you have to follow certain steps such as;
Open the App Store on your Apple smart Watch.
The select specific featured app you are required to install or use 'Search' to find something particular.
Tap the download icon
For new apps, confirm/pay with a double-click on the side button. Alternatively, use your iPhone:
Open the Watch app
Select the 'App Store' tab, then tap 'Discover Watch Apps on your iPhone
Install apps on your iPhone in the normal manner which you required
How to manage apple watch apps?
If you want to   installed multiple apps at the same time than you can use your iPhone
In the Watch app, choose at first 'My Watch.'
Tap 'Install' next to any app you have required
Select your required app, and 'Installed', it and untick 'Show App on Apple Watch' to remove it
If you want to get enjoy more from your Apple Watch, we recommend highly useful Apple Watch apps for you to get more beneficial services. Such apps are;
Strava (free)
Best as a champion of fitness apps, specially designed for runners and cyclists
Carrot weather
Highly effective for weather forecast and to assess boatload complications
Streak workout 
Ideal as a self-fitness workout at home, without any fitness kit
BFT-Bear Focus Timer 
It is best to motivate you for productive activities throughout the whole day
City mapper(free)
Best to get from place to place, to find out an unfamiliar city or place
Cheatsheet Notes 
Vitally important notes and codes, always available at a glance
Multitimer 
the perfect app for when a single countdown timer will be not enough
WorkOutDoors 
A hint for your the future, putting advanced mapping right on your wrist
Hole19 
It is recommended as a golfer's friend for routing, stats, and score logging.
Night Sky (free)
Entertainingly ambitious on your wrist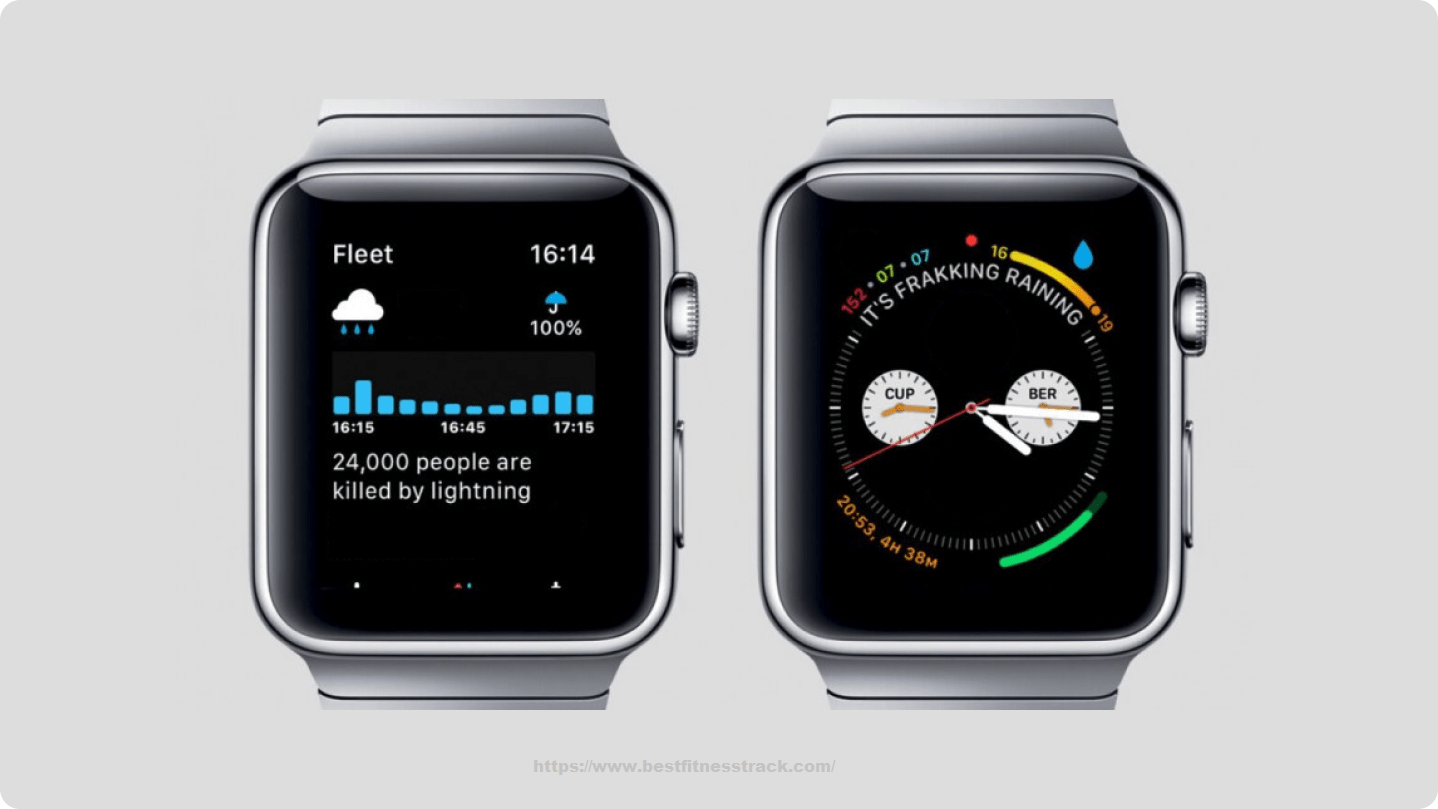 Why are Apple Watches so popular?
Despite the price, apple generally watches most popular than other smartwatches; the Apple Watch is the best in the market for different reasons. But, Apple's popularity and reputation as a manufacturer based on high-end technology products, which are key to this success. Their quality and good reputation make any new development by Apple watch make it reliable in front of its users.
What features make the Apple Watch stand out?
Besides watchOS, which is a distinct apple watch from its competitors. due to its elegant design, Apple has bet on top-quality materials and very sleek finishes.  For example, the apple watch series outer case is made of titanium and ceramic which you will hardly experience in other smartwatches.
In addition, the American brand allows you to customize the straps in almost all its models. So, you can opt for a wide range of materials and colors. Apple watch can built-in GPS and Retina display, these two other advantages that Apple Watches have in comparison to its competitors.
Is the Apple Watch Series 6 worth upgrading?
Apple watch uses some advanced features in its series 6 like; U1 chip, but it remains a table-setting for the future. In the future, it will be used to unlocking and start your vehicles, and other new experiences. The screen improvements have been helpful, though. The new brightness is noticeable, obvious, and welcomed in apple watch series 6.
The faster charging battery is perhaps the most obvious improvement in the apple watch series 6. It only takes an hour and a half to charge which is more beneficial especially for sleep tracking. All these advanced features add up to a massive new experience for apple users from the previous generation. However, it's a high jump from the Apple Watch Series 4.
What can your Apple Watch do?
An Apple Watch is a smartwatch that works to pair with iPhone and other Apple devices to perform its functions such as;
You can call and send text messages
Apple Watch built-in microphone and speaker, so you can take your incoming phone calls on it or dismiss them if you are not interested in receiving them. You can also dictate your text messages or choose a stock message to send. Apple Watch allows its users to calls and sends messages to their loved ones even their iPhone is not close by them.
You can use apps
Apple Watches support a variety of apps including; photos, music, maps, and a calendar app etc. They can also receive alerts from apps on your iPhone
You can consult with Siri
Apple's personal assistant Siri is available via Apple Watch. You can use Siri to get directions, perform basic searches, and send messages as well.
 Listen to your favorite music
Using an Apple Watch, you can adjust the volume or change music on your iPhone. Some models allow you to stream music even if your iPhone is not in its user's vicinity.
Track your fitness goals
Apple Watches offer convenient fitness tracking apps on your wrist, so you do not need to buy a separate fitness tracker for your regular workout. Apple watch can count steps, monitor your heart rate, track calories burned, and share your information with fitness and health apps. Some models are even waterproof, so you can use the watch to track laps. You can also choose a model with a built-in GPS to automatically track your running.
Apple Pay
An Apple Watch can make shopping hassle-free because it supports Apple Pay, which uses an NFC chip to make secure purchases at a variety of retailers and restaurants without your credit or debit card.
Apple TV and other home theatre devices
With an Apple Watch, you can enjoy your home theatre without a remote. It allows you to scroll through menus and pause content on Apple TV.
Monitor your car
You can monitor your car via your apple watch, but it depends on the model of your car. You may be able to open and lock its doors, locate it in a parking lot, start the engine remotely, or check an electric car's battery level as well through your apple watch.
Control smart home features
If your home features based on smart technology, an Apple Watch can help you to use it like; smart thermostat and control other smart devices remotely.
FAQ Section 
 Is it necessary to have an iPhone to use Apple Watch?
Apple Watches are only compatible with iPhones, and only certain iPhones work with the watch too. you must have an iPhone 5 that's running iOS.
How much battery life will offer Apple Watch to its customers?
Apple Watch provides up to 18 hours of battery life. The exact amount of time is based on each charge. For example, using it to sync with your iPhone via Wi-Fi/Bluetooth will drain the battery faster than listening to or streaming music.
Which Apple Watch should I get in 2023?
Choosing the right model for you is quite a difficult decision. But on the bases of the apple series 6 user's review, we recommend a new buyer grab it if they are interested in the apple series. If you have an eye on Apple Watch, you are probably excited to get new series of Apple Watch 6, which replaces the Series 5.
Which is the best apple watch 3 or 5?
Same sensors
Apple Series 5 watch is the next-generation wearables; it's not too different from series 4.  you get a heart sensor, GPS, wireless chip, altimeter, emergency SOS, speaker, Wi-Fi, LTE, and water resistance up to 50 meters. The Series 5 watch adds a compass, ECG sensor, and a better heart sensor.
It has the same battery life
One of the biggest gripes about the Apple Watch is its long battery life. You do not need to charge it every day. That hasn't changed with Series 5. While Apple has managed to introduce an always-on display without taking a hit on battery life, you will be getting 18 hours long battery life.
It uses the same bands
Apple Watch Series 3 have a small number of bands for sale. Every band that sells for Series 5 is compatible with Series 3; Loop, leather, Hermes, stainless steel, whatever your fancy.
You can save money
One of the biggest reasons to buy a Series 3 over Series 5 is the money. You can save your money by buying the apple watch series 5 because both are having the same features, but the apple series 5 is more expensive than series 3. Even with an always-on display, the Series 5 is not upgrading with exciting features.
What will be the reason to buy a Series 5 over Series 3?
It has an always-on display. Apple is able to keep the watch face visible without sacrificing any of its 18-hour battery life.
Apple series 5 comes with color, complications, and a smart sense of security. Series 3 watch will be in black and lifeless shades. Series 5 display will be eye-catching even when you are not looking at it.
Apple series 5 has a bigger screen and more case options
The 40mm and 44mm watch sizes are used in apple series 5, while the Series 3 is still 38mm and 42mm. its large size won't be noticeable on your wrist, but the extra screen will be the display on the Series 5 watch is more than 30 per cent larger than the Series 3.
You also have way more case options with Series 5 instead of series 3.
While the Series 3 is available in just two-color silver and grey aluminum. On the other hand, series 5 comes in multi-shades like; gold, ceramic, titanium, and stainless steel etc.
Is the Apple Watch worth it 2023?
Absolutely, Apple watches still worth taking in 2023. Apple Watch is the most popular watch all over the world due to its sleek and elegant designees and advances multiple features.
Which apple watch will be best to buy in 2023?
You might be surprised to know that, the Apple Watch SE has all the best bits of the Apple Watch 6 and costs less money, making it a better buy overall still in 2023.
It has GPS, water-resistance up to 50 meters, sleep tracking, a heart rate monitor, fitness tracking activities, a stylish display, and an elegant design that makes it look attractive to its buyers.
The Apple Watch SE also has a speedy Apple S5. It is not as powerful as the Apple Watch 6
APPLE WATCH SE TECHNICAL SPECIFICATIONS
OS: watchOS 7
Compatibility: iOS
Display: 1.78″ OLED
Processor: Apple S6
Band sizes: Varies based on watch size
Onboard storage: 32GB
Battery: 18 hours
Charging method: Wireless
IP rating: Water-resistant to 50m
Connectivity: Wi-Fi, Bluetooth, NFC, LTE
Is any new Apple Watch coming out in 2023?
The Apple Watch 7 is the company's next top-end smartwatch. It comes alongside the apple watch SE 2. It will succeed the apple watch series 6 but hopefully with some new features.
As the smartwatch is likely a long way out, apple users are expected little bit changes in the apple watch series 7 designee and new features.
Apple watch series 7 also come up with a Wishlist of its regular buyers. They regularly upgrade their apple watch
Why was Apple Watch 4 discontinued?
Series 4 brought Apple's most important smartwatch feature up to date, even apple competitors was establishing the Apple Watch Series 4   more than a smartwatch or fitness tracker. The Apple Watch Series 4 became the first health watch when it added the ability to record an electrocardiogram (ECG), which was only possible with expensive, dedicated medical equipment in the past.
What's better, Apple watch 4 or 5?
The apple watch series 4 was released in 2018. After the arrival of apple watch series 5 reviews and results it is removing the apple watch Series 4 from its official sales channels.
Design and display
It looks exactly the same sizes with the same display size. The body of the Series 5 may look the same, but the aluminum version is now made from a hundred per cent recycled aluminum, and there is also a new titanium option, which costs more. While the two are very similar, the always-on display is a very welcome addition to the Apple Series 5.
Fitness and health-tracking features
Both Series 4 and Series 5 offer fitness and health tracking features. Both can automatically recognize many exercises, and both have their own workout plans for everything from yoga to hiking. Both Apple Watch models also offer activity reminders to be more productive in action. Both two series 4 and 5 encourage its users to breathe and take a minute if the user stressed out. There is also built-in heart rate monitoring and the option of electrocardiogram (ECG).
Watch OS is now available on both devices, brings a sleep-tracking feature to both devices. It also adds a new interface for apple watch faces. Since both watches support the same OS and therefore have the same fitness features, this is a tie in the context of health and fitness between apple watch series 4 and 5.
Which apple watch is the best apple watch for the price?
The Apple Watch Series 6 is the best Apple Watch for the price right now. It adds everything that apple users experience in Series 5, like the always-on display, health activities, brighter screen and added blood oxygen (SpO2) reader as well.
Is the Apple Watch 5 discontinued?
The Series 5, Series 4, Series 2, Series 1, and the original Apple Watch are all discontinued through Apple.
What's so great about an Apple watch?
Apple Watch can do what on your wrist. Your other devices can't. When you wear it, you get a fitness partner that measures all the ways you move, health instructor insights within you, and connection with your loved ones. The Apple Watch also shows sun and moon rise and set times just by lifting your wrist. You do not need any extra apps to install.  It also does weather forecasts.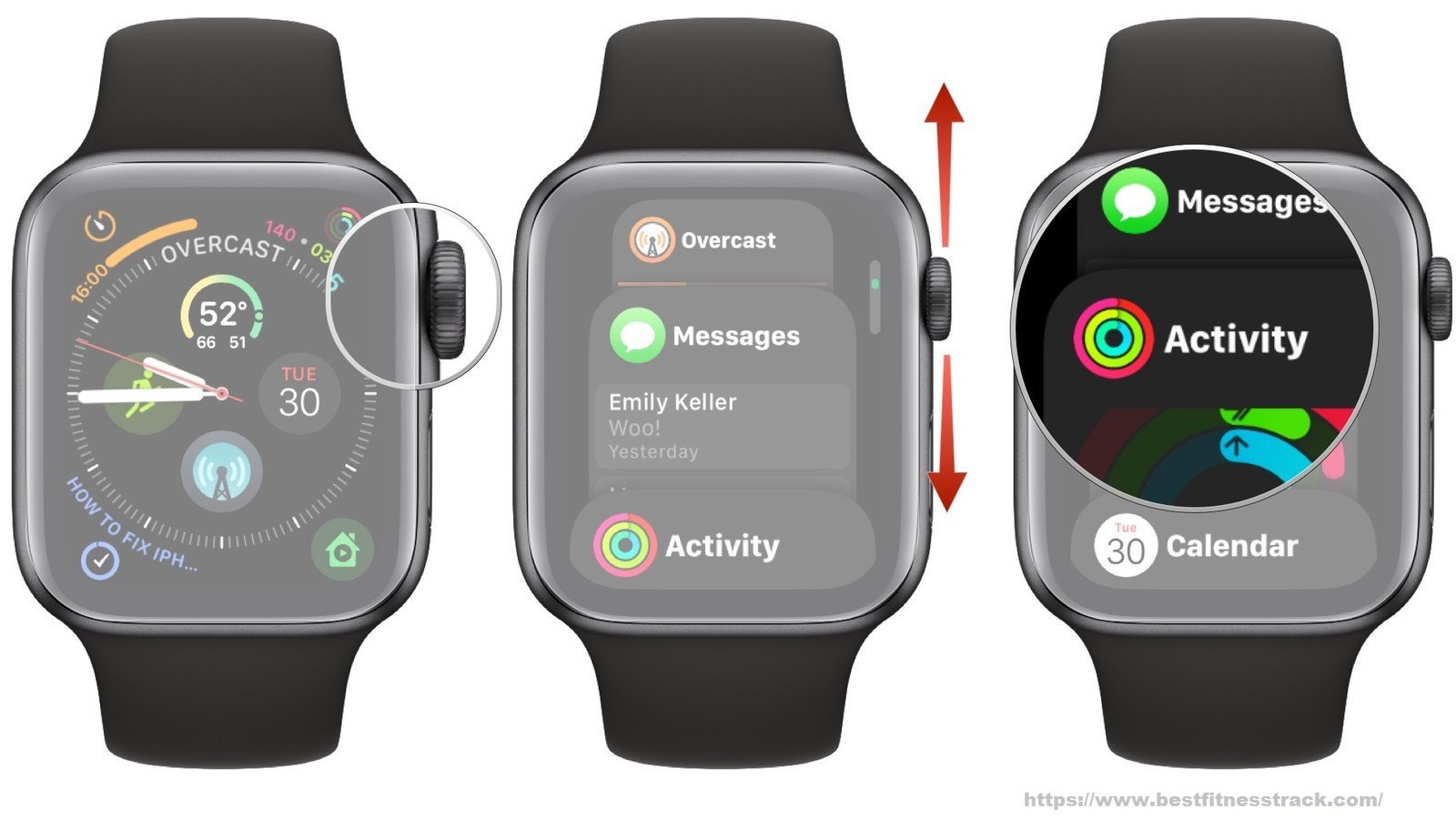 Conclusion
The Apple Watch is one of the best smartwatches, it has its own operating system, watchOS, which has a slick elegant designee with multiple you need to pull out your phone. Search Amazon for " best smartwatches" and you will observe a long list of apples watch you have probably never seen before it. before buying your apple watch 2023, you have to take a look at the first, consider its price, apple user's review on Amazon, and technical specifications and function as well. Research the company and look for other reputable websites that have reviewed the apple watch before you make your mind to purchase the apple watch.